Managing Physician and Doctor of Osteopathic Medicine in Katy, TX, Quyen Trinh has many accomplishments and has overcome many obstacles to get to where he is today.One of the most significant influences in his life is his family, who played a pivotal role in shaping his professional career.
Early Years That Led to a Medical Career
Quyen Trinh grew up in Vietnam with his parents and siblings. After the fall of Saigon in 1976, the family fled to the United States and eventually settled in Houston, Texas. 
As immigrants, there were limited job opportunities available for Quyen's parents, Ky, and Thuy Trinh. They worked hard at blue-collar jobs to provide for their family and to receive their citizenship. Their parents' hard work and determination made a significant impact on the Trinh children. It instilled them with strong values and a work ethic for success.  
The family's early struggles cemented the need to excel in school. When the matriarch of the family, Thuy Trinh, was diagnosed with cancer, her devastating diagnosis, along with watching the ravages of the disease, further shaped the children's lives. 
Three of the four children received their medical degrees while the fourth went into finance and currently works on Wall Street.
Journey to Becoming a Doctor of Osteopathic Medicine
Due to his mother's illness, Quyen decided to switch his major from engineering to medicine. Dr. Quyen Trinh graduated from Kansas City University of Medicine and Biosciences in 1996 with a Doctor of Osteopathy and completed his Family Practice Residency at the University of Texas Health Science Center in 1999. 
Before becoming the Managing Physician at Mason Park Medical Clinic, Dr. Quyen Trinh was a Physician and Partner with Kelsey-Seybold Medical Clinic for almost 20 years.
Dr. Quyen Trinh's sister, Dr. Trang Trinh, established Mason Park Medical Clinic in 1996 to serve the residents of Katy, Texas. Like her brother, Dr. Trang Trinh was fully committed to providing the highest quality of care for her patients, and it was her passion and dedication that shaped the clinic to become what it is today. Unfortunately, Dr. Trang Trinh passed in 2019 from cancer, and her brother Dr. Quyen Trinh took over the practice for his sister. 
Dr. Quyen Trinh is a compassionate Board-Certified Family Practice Physician with exemplary service in the medical field practicing accountable and evidence-based care since 1996.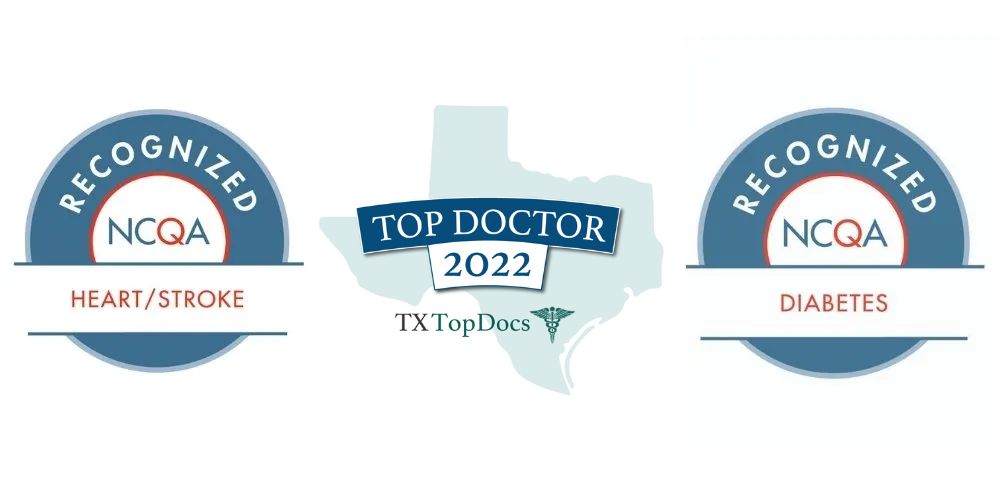 Dr. Quyen Trinh has been awarded recognition by the National Committee for Quality Assurance Diabetes and Heart/Stroke Recognition Programs. 
In addition, Dr. Trinh was also the recipient of the TX Top Docs Award for 2021 and 2022. These awards and recognitions reflect Dr. Trinh's approach to healthcare – to always put the patient first. His whole-health approach and his commitment to building strong patient-doctor relationships with his patients are well received and appreciated.
A Trusted and Well-Respected Osteopathic Doctor in Katy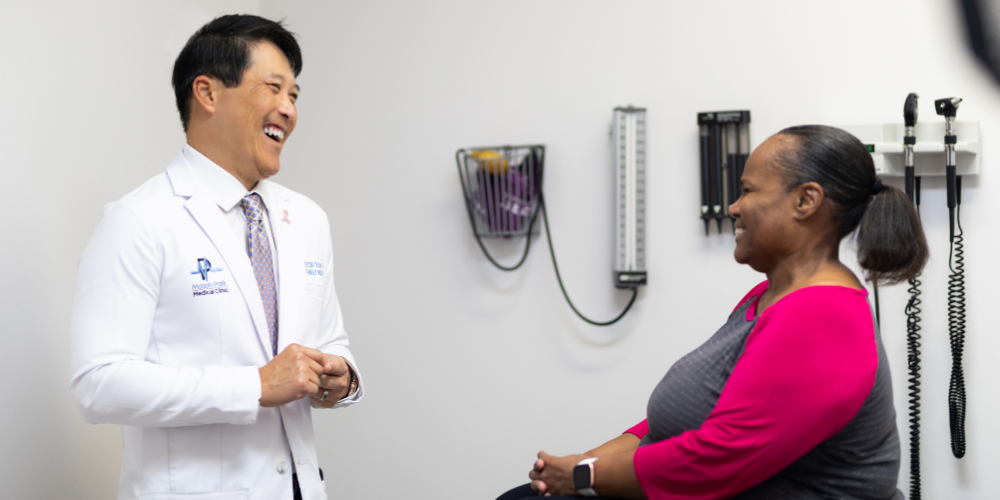 Dr. Trinh is passionate about helping others, just as he was during his mother's treatment. He consistently uses his expertise to help his patients live better and healthier lives. His patients' health is always his top priority. Rather than prescribing medication immediately, Dr. Trinh takes a more comprehensive approach to healthcare. He identifies underlying problems to develop a customized treatment plan for each patient.
His board certifications, recognitions and awards from the NCQA and TX Top Docs sets him apart from many other primary care physicians in Houston, especially when it comes to diabetes, hypertension, and heart/stroke management. As a patient of Dr. Trinh, you will receive the highest quality care. See what his patients have to say.
Osteopathic Katy Doctor and Family Man
From a very young age, Dr. Trinh was taught the value of hard work, family, heritage, and tradition. That's why he and his wife, Angela, to whom he has been married to since 1995, prioritize family time with their three children, Ashley, Brandon and Ryan.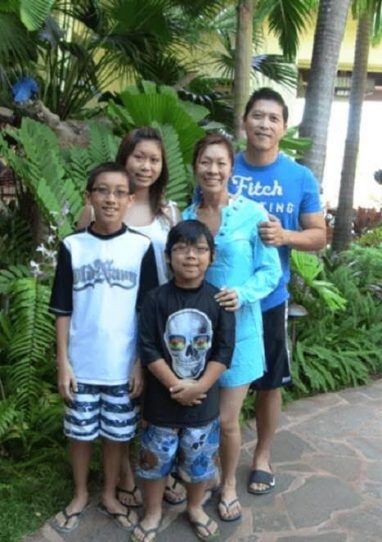 In his spare time, Dr. Trinh enjoys playing golf, traveling, dabbling in gastronomy, and watching movies from Marvel Universe.