Easy Access To Your Medical Records
Create an account and see part of your medical records such as vital signs, lab results, and medications being prescribed.
You can see your lab results if you had it done through LabCorp. You will be able to see all lab results from LabCorp even if other doctors order it.
If we are not able to answer your call, you can leave a message and we will return your call as soon as possible.
Tell us about the appointment you'd like to make and we will email or call you back (whichever you prefer).
Mason Park
Claudia Entrena
recommends Mason Park Medical Clinic
I have been dealing with diabetes for a number of years and prescribed the same medication. After only one visit with Dr. Trinh, he reviewed my labs and made changes to my medication regimen. My blood sugar was running over 130 and now averaging in the low 90s! I can't believe it! I feel great! I have more energy and overall feel better. I highly recommend Dr. Trinh to my friends and family!

Vicki Almstedt
recommends Mason Park Medical Clinic
Dr. Trinh is so brilliant as a physician and a diagnostician. He is empathetic and is able to understand and care for his patients with compassion. We have been with him at Kelsey-Seybold for over 10 years and as soon as our insurance changed we followed him to his new practice at Mason Park Medical Clinic. It is a small sacrifice to drive an hour to be in his excellent care!
Jose Ramirez
recommends Mason Park Medical Clinic
Dr. Trinh makes me feel comfortable and takes his time to explain my treatment plan. I was in a lot of pain. He quickly diagnosed my condition and provided a plan to fix it. He is very caring, is an active listener, and has a great bedside manner. God bless him, and I hope he can continue to take good care of his patients. I know his sister would be proud.
Ava Fletcher
recommends Mason Park Medical Clinic
The entire staff at Mason Park Medical Clinic is polite, professional and caring. Jenny Phan, Physician Assistant and Saba Zabarah, Nurse Practitioner are both very pleasant and informative with great bedside manners. Saba is extremely caring and provided great comfort during a recent health concern. This is a patient focused clinic!

Patty Radloff
recommends Mason Park Medical Clinic
I have been coming to this clinic for over 20 years. Dr. Quyen Trinh is very knowledgeable, confident and sure of himself. I have confidence in his ability to treat me and I trust him as my Primary Care Provider that is why I will only see Dr. Trinh! The staff here is very accommodating and always makes me feel at home.

Amy Flanagan-Parker
recommends Mason Park Medical Clinic
My family and I have been patients of this clinic for over 20 years. My mother had unique medical conditions as I do, therefore I only trust Mason Park Medical Clinic to take care of me. It is hard to find a family physician like Dr. Quyen Trinh that you can trust and who listens well. I choose to see Dr. Trinh even if I have to self-pay because I respect his medical knowledge. He is able to treat a multitude of conditions where other practices refer everything out. This clinic is truly a one-stop-shop

Janet Gibson
recommends Mason Park Medical Clinic
I've been with Dr. Trinh for almost 30 years…And now her brother is taking care of me. Dr. Trinh is a really good doctor too…I enjoy coming here, I really do…All the girls are really friendly, they're really nice. Y'all need to check it out. This is a really nice clinic.

Shannon Godin-Greene
recommends Mason Park Medical Clinic
Dr. Trinh is very knowledgeable, thorough, and patient. He has a good bedside manner, is honest and caring. I have been seeing Dr. Trinh about specific health concerns. He took time to educate me, answer all of my questions, and explain my diagnosis. He put me on a plan that I was able to stick to, and as a result, I have seen significant improvement in just three months!
Minnie Jackson
recommends Mason Park Medical Clinic
Dr. Trinh is a wonderful doctor! He's very thorough. He takes time to explain things to me to where I don't have any questions. His treatment plans are based on me and my needs…and they are very effective! He is such a good doctor I have recommended him to my family, friends, and people from my church. It's amazing to see how many of them he has helped. I tell everyone, if you need a good doctor, go see my doctor… He will help you!

Roger Caris
recommends Mason Park Medical Clinic
My family and I have been a patient of this clinic for over 25 years and in recent years my health has been declining. After seeing Dr. Quyen Trinh I was finally able to get my blood pressure under control and I have also lost 25 lbs! I am living a healthier lifestyle and I feel much better. Thank you Dr. Trinh for making it a priority to put your patients first!

Mary Johnson
recommends Mason Park Medical Clinic
I have been a patient of this clinic since the early 1990s and started seeing Dr. Quyen Trinh after he took over the practice from his late sister, Dr. Trang Trinh. I love Dr. Trinh, he changed my medication regimen and is the only doctor that has helped me to get my blood pressure consistently low and well-controlled. He is both personable and caring and that is why my entire family sees him! We love the entire staff and I would highly recommend this clinic!

Robert Lee
recommends Mason Park Medical Clinic
I've had medical problems for the last 20 years. Broke my neck twice and for the first time after coming to the doctor here, I've felt 100% better…Very thorough, very good doctor.
Hanin Abraham
recommends Mason Park Medical Clinic
I think Dr. Trinh is a great doctor…I am happy to listen to his advice because I trust and value his opinion…I have insurance that allows me to choose the doctor I want to see. My choice will always be Dr. Trinh…

Deborah Ellis
recommends Mason Park Medical Clinic
Dr. Trinh takes his time to listen to my concerns. I was not feeling well and having a hard time breathing. He ordered an EKG and sent me to see a cardiologist right away who placed a stent in my heart. He literally saved my life! This is why both my husband and I will only see Dr. Trinh, we both trust him with our health. I am so glad that Dr. Trinh has taken over the clinic from his late sister Dr. Trang Trinh!
Google

Chelsea Nguyen

This place is very clear and makes your doctors appointments very simple. The girls at the front desk especially allow for a stress free appointment.

Mayra Rodriguez

Awesome experience and fast!

Dayna Keil

Amber Mason

I pay for a higher cost insurance just to make sure I stay in network with this clinic. The convenient location and top notch doctors and medical assistants make this place worth keeping.
Mario Villasenor

Great practice! Shara M. Is extremely welcoming and thorough and listens and addresses all your concerns. Would highly recommend this practice and doctor to everyone.

Noe Perez

The staff here is very attentive and kind! The visits are always quick and thanks to them I was able to get on the right track with my health. The front office receptionists' are always smiling and help me answer questions. A huge thank you to Shara and Hayley? For always helping me and Cori for helping me understand my labs from a few months ago!

Leon Davis

Shara is professional and did a great job listening to my concerns. I'd recommend Shara to other patients.
Zhu WeiQi

One of the best clinic in the area! Very nice to the patient and friendly to us!!
Dumpling

Great server, very good, very friendly. Best doctor in Katy!!!!

Rose

N.P Saba literally saved my life. She is well knowledgeable, listens and is an overall caring person. She took me off some stupid medication a Dr at another hospital had put me on and my life changed for the better. In general nice people at the clinic and you don't wait long.

Leo Arechiga

Dr Saba is always helpful, she listens to her patients. She is always super nice and very hospitable. Thanks for all you do Dr Saba.
Tuan Thanh Nguyen

Very helpful staffs and welcome patient.

DeAnna Gregory

Love this office & the staff is Awesome. I've used this Dr. Office for years for all my medical needs and will continue.❤️

Eloy Perez

What I like the most from this office is the fast service they provide. The staff is amazing and always willing and ready to help. Thanks
Alyssa Zeidan


Amalia Romero

They are really friendly, care for us kindly, always responds back to my calls and questions, and the owners Doctors are checking their staff always , to be sure they deliver a human treat to all patients , I know the clinic for more than 12 years ✝️🙏💕
Vicki Almstedt

Dr. Trinh has been my doctor for 20 years. We drive 45 miles to the Mason Park Medical Clinic because he provides the best diagnostic care in the Houston area. His insight into illness and wellness maintenance is brilliant.

Richard Almstedt

Dr. Trinh is amazing! He has a great personality and caring attitude. He was our family physician in Kingwood and we have followed him to Katy. The clinic staff is awesome!

Buddy Ayala

I tried this office with my elderly mother and they were super nice to us. Everyone went above and beyond to assist, especially having an elderly person with you. She really loved the clinic, staff and doctor. Really a gem to have as PCP. Clinic was nice, clean and all one stop visit! Definitely recommend them!

Libni Rodriguez

I went today for The Annual Check up . We didn't have to wait a lot to see the doctor . All the staff is very professional and friendly . I saw Dr Trinh today he is a very caring doctor and he answered all of our questions . I will return again for a second visit.

ame4 hi

I have been going to Mason Park Medical for 15 years. Dr Trinh And his staff do an exceptional job with patient care. I highly recommend Mason Park medical for your health care needs.

Jeanne Olsen Johnson

Amazing and professional staff; very friendly and willing to work with patients to help get the right treatment/course of action.
Jennie Kim

It's great to see a doctor so active within the Katy community! My experience with this clinic has been amazing from start to finish. I have found my doctor for life, Thank you Doctor Trinh!
S0UL

Beautiful clinic. Dr. Trinh was able to diagnose me correctly when my last doctor couldn't! Will be making this my family doctor.

Ashley Mata

WOW! I am very happy with my most recent visit. As a new patient, they made it super quick and easy. Short waits and great customer service.

The reason i'm writing this review is because i had my blood draw and the woman how did it found my veins really easily and made the procedure painless. I was so happy with my experience and will continue to go there. Thank you!!

PS. The transformer in the lobby is so BADASS!

Andrew Fariabi

Had a great experience here, Gabriella was a very friendly nurse that made me feel comfortable and taken care of. Patient care is obviously the top priority here. Would recommend to anybody 10/10.

Yanet Rubio

(Translated by Google) Very attentive, excellent professionals

(Original) Muy atentos , excelentes profesionales

Martina Madeleine

Dr. Trinh was phenomenal. Very knowledgeable and understanding. I recommend this practice.
Rob Lee

Great doctor! Doctor Trinh has helped me get my health back and control my blood pressure. Friendly staff, an excellent nurse doing the blood work, and a short wait .
Adam Harkins


Tina Banks

I love love love this office and staff! I am so glad I found my family Dr. Moving from UT I was scared having to change from my lifetime family Dr. and was not disappointed. Dr. Trinh is better than any Doctor I have ever been to he listens and is so knowledgeable about everything…you can tell they really care about their patients well being and enhancing their health…you're not just a number $ with them:). Best EVER!!! Highly recommend!
Yelp

Dona M.

Very quick wait time, super easy for new patients to get taken care of, and the doctor is very friendly. I felt my concerns were taken seriously, and the staff was very attentive and thorough. The building was clean and felt sanitary.

Martina M.

I got bloodwork done for the COVID 19 antibody test here. The staff was friendly and knowledgeable. Dr. Trinh is great.

Jacqueline J.

I am impressed with my experience at this clinic. Dr. Trinh is great in the way he cares for his patients and he truly listens. The staff is helpful, understanding, and friendly!!!

Carolyn C.

Dr. Trinh is a brilliant, highly experienced professional family physician who worked at Kelsey Seybold for many years before taking over his late sister's medical practice. He is sensitive and caring, and committed to providing the highest level of medical care to patients of all ages. I especially appreciate his patience and kindness with my 95-year-old mother. He never rushes his time with her, giving due respect to her concerns and questions. I highly recommend Dr. Trinh as an outstanding doctor.

Maleeha A.

Dr. Trinh was nothing short of knowledgeable and extremely helpful. His whole staff made me feel welcome and eased my concerns about being sick during these trying times. I would highly recommend going there if you value having a good experience with your health care professionals.

Shelbie M.

I've had nothing but a memorable experience every time I go here. Thank you for your dedication not only to health but to our community. Keep up the good work and giving us the care we deserve!
Facebook
Mike Neder
recommends Mason Park
Medical Clinic
I have watched Dr Trinh and his staff at Mason Park Medical Clinic in Katy, TX provide care to my 90+ yo mother for the past 4 months, and I have always found them to be professional, knowledgeable, prompt, caring, attentive, enthusiastic and welcoming. First class- all the way.

Ruben Trevino
recommends Mason Park
Medical Clinic
best practice in Katy period, you want the best you'll find it here at Mason park medical clinic

Jackie Nonya
recommends Mason Park
Medical Clinic
Trang was great with my family and Quyen is continuing that tradition.
Healthgrades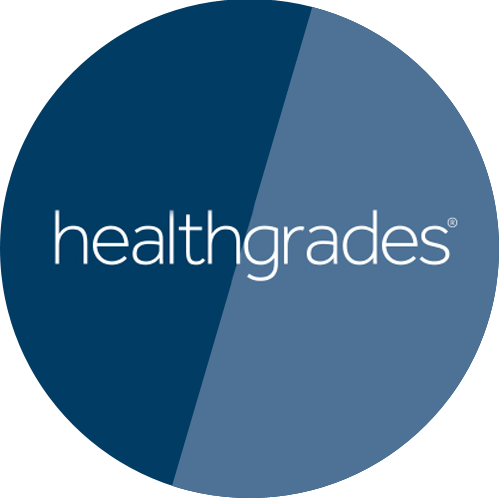 Josiah Wood

I have seen Saba Zabarah on multiple occasions at Mason Park Medical and also through televisit. . She is very thorough and very understanding. Always takes the time to hear me out and then follows through on the treatment plan/medications we discuss. Would recommend her to anyone 10/10 great job!! Thank you for being an exceptional Dr/NP and an awesome person!!