Easy Access To Your Medical Records
Create an account and see part of your medical records such as vital signs, lab results, and medications being prescribed.
You can see your lab results if you had it done through LabCorp. You will be able to see all lab results from LabCorp even if other doctors order it.
If we are not able to answer your call, you can leave a message and we will return your call as soon as possible.
Tell us about the appointment you'd like to make and we will email or call you back (whichever you prefer).
Dr. Trinh is wonderful. He's caring, compassionate, and really listens to what I have to say... I trust Dr. Trinh to take care of my health.
Edith Harden
I think Dr. Trinh is a great doctor…I am happy to listen to his advice because I trust and value his opinion...I have insurance that allows me to choose the doctor I want to see. My choice will always be Dr. Trinh…
Hanin Abraham
I've had medical problems for the last 20 years. Broke my neck twice and for the first time after coming to the doctor here, I've felt 100% better…Very thorough, very good doctor.
Robert Lee
Dr. Trinh is a wonderful doctor! He's very thorough. He takes time to explain things to me to where I don't have any questions. His treatment plans are based on me and my needs…and they are very effective! He is such a good doctor I have recommended him to my family, friends, and people from my church. It's amazing to see how many of them he has helped. I tell everyone, if you need a good doctor, go see my doctor…he will help you!
Minnie Jackson
I have been a patient of this clinic since the early 1990s and started seeing Dr. Quyen Trinh after he took over the practice from his late sister, Dr. Trang Trinh. I love Dr. Trinh, he changed my medication regimen and is the only doctor that has helped me to get my blood pressure consistently low and well-controlled. He is both personable and caring and that is why my entire family sees him! We love the entire staff and I would highly recommend this clinic!
Mary Johnson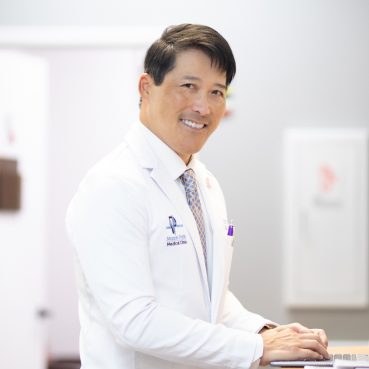 Dr. Trinh's Awards and Recognitions