More Services to Keep You Healthy
More Services to Keep You Healthy
Take Advantage of Additional Medical Services Performed at Our Katy Family Practice
As a holistic Katy family practice, the health and well-being of our patients are our top priority. That's why we offer a wide range of ancillary medical services performed at our clinic in Katy and remotely to save them time and money.
Check below for more information on the additional health care services we provide to serve the needs of our patients, their families, and the Katy and Houston, TX communities. 
ONSITE REGENERATIVE SERVICES
Regenerative therapy assists the body in repairing and replacing damaged tissues when the body is unable to perform this task on its own.
The goal of regenerative therapy is to restore normal function to the body instead of managing the pain or condition through medication.
Regenerative treatments are non-surgical, minimally invasive procedures provided through injection or a nebulizer. The recovery time is reduced but will depend on the type of treatment you receive.
Our Katy family practice offers a few types of regenerative therapy options:
Amniotic Fluid Treatments – we use an amniotic liquid allograft obtained from the amniotic liquid within the placenta offered through BioLab Sciences. Amniotic Fluid therapy is safe and effective in treating soft tissue pain and inflammation. Amniotic fluid is rich with growth factors and cytokines (known for soft tissue regeneration). When injected or used through a nebulizer, like for COPD treatments, these growth factors and cytokines aid with tissue healing and pain management for conditions such as:
Osteoarthritis

Joint and Back Pain 

Ligament Injury

Tennis Elbow

Plantar Fasciitis 

Degenerative Disc Disease

Skin Rejuvenation

Chronic Obstructive Pulmonary Disease (COPD)
Platelet-Rich Plasma (PRP) Treatments – PRP uses blood taken from the patient. The blood is purified in a centrifuge and turned into a concentrated solution with higher amounts of platelets (healing agent). Currently, we offer both PRP injections and topical application for hair and skin rejuvenation.
KeraLase Hair Rejuvenation Treatments – Keralase is a revolutionary hair loss treatment that rivals PRP therapy. These treatments use Lutronic Ultra laser and KeraFactor to stimulate hair loss. Learn More
IV Nutrition Hydration Therapy – Proper hydration is vital to ensure your body functions at maximum capacity. One way to ensure this is through Intravenous (IV) Nutrition Hydration therapy. This treatment is loaded with vitamins, minerals, and amino acids and delivered directly to your body for maximum absorption. We offer IV therapy for medicinal and aesthetic conditions. Learn More
Most insurance plans, including Medicare, MAY cover Amniotic Fluid treatments and IV Nutrition Hydration Therapy if medically needed. However, regenerative therapies for skin and hair rejuvenation are not covered. Check with your insurance provider to confirm which services are covered under your plan.
Did you know that allergies are the 6th leading cause of chronic conditions, and one of the most ignored diseases in the United States?
Unfortunately, allergies affect people of all ages and can develop at any time. It can be more challenging for Texas residents to avoid environmental allergens since the pollen count is much higher than in other states.
Allergies develop when your immune system responds to a harmless substance it mistakenly sees as a threat regardless of age. This benign substance, or allergen, is marked as a danger to your health. Every time you come into contact with it, you have an allergic reaction.
Here are just a few examples of the most common allergens:
Allergies from foods such as milk, eggs, peanuts, shellfish, or wheat  

Airborne substances such as dust, mold, or pollen  

Insect bites or stings from fire ants, bees, hornets, or wasps

Allergies from contact with soap, latex, poison ivy, or jewelry

Saliva or dander from pets 

Allergies to some over-the-counter medications such as aspirin or certain antibiotics like penicillin
There are many ways to diagnose allergies. An exam and a thorough review of your symptoms are excellent places to start.
Getting an allergy blood test is also helpful to determine if there are allergen-specific antibodies in your blood. Most insurances cover allergy testing, so check with your provider to get the relief you need.
Don't wait. Give our Katy family practice a call today to schedule your allergy test. 
Our mission at Mason Park Medical Clinic is to help patients achieve their health goals to have a better quality of life.

Good nutrition plays a vital role in a healthy lifestyle, especially for people struggling with chronic illnesses and other health-related issues. It can be challenging to know the right type of foods to eat for good nutrition. That's why we provide an onsite registered dietitian (RD) who can help you incorporate the proper nutritional changes into your life.

A registered dietitian (RD) is a nutrition and food expert with extensive knowledge of how various foods can affect different health conditions. They will work with you to personalize a healthy eating plan to help you manage, and in some cases, reduce or eliminate your chronic conditions.

Most insurances cover RD services for people with chronic illnesses and other medical conditions.
Our Katy clinic is pleased to offer onsite medical aesthetic services to help our patients look and feel great inside and out.
Medical aesthetics are non-invasive cosmetic procedures that enhance and rejuvenate your skin's appearance.
Our skin care services treat all skin types and most skin concerns. The team of trained and licensed aestheticians at LUXE Medical Aesthetics pride themselves on helping clients discover beauty through state-of-the-art science.
You can choose from a variety of skin care services to meet your needs, including:
Botox and Xeomin Treatments
Facials and Dermaplaning
Chemical Peels Treatments
Skin and Hair Rejuvenation
IV Hydration
Massage Therapy
Visit us to learn more about these services, or give us a call to schedule a complimentary skin evaluation and consultation today.
Physical Therapy & Rehabilitation
For the convenience of our patients, we offer onsite physical therapy (PT) and rehabilitation services for people with injuries or various other medical conditions and the elderly.
We personalize each PT plans to meet the unique needs of every patient. Our goal is to help patients improve their range of motion, mobility, and strength so they can regain their independence and improve their overall quality of life.
The benefits of our PT services are: 
Improve movement and mobility

Treatment for all soft tissue injuries

Pain management and relief

Safe alternative to surgery
The majority of insurance plans, including Medicare, pay for PT services as long as it's medically needed and provided by a trained physical therapist.
Our virtual health care services allow us to stay connected with patients who need care for minor illnesses or support to manage long-term chronic diseases. Patients can use our telemedicine option to remotely visit with their general practitioner from the comfort of their homes.
Medical conditions that we offer virtual care for include, but are not limited to:
Allergy and asthma

Common cold and flues

Eyes, throat or skin conditions    

Headaches and migraines

Minor injuries

Management of chronic disorders

Stomach viruses
If you would like to schedule a remote visit with a member of our medical staff, please give us a call.
Lab testing is vital because the diagnostic results from these tests help doctors and medical practitioners make informed health care decisions.
Mason Park Medical Clinic offers a wide selection of onsite lab tests so our patients can get their lab work done conveniently at our location in Katy, TX.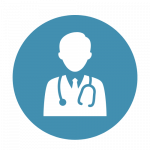 Concierge medicine provides a cost-effective way for people with high insurance deductibles or no insurance coverage to receive primary care services for a flat annual fee.
The benefits of concierge medicine include: 
Reduce wait times and same-day access to your doctor in-person or virtual 

Unlimited primary care services like annual physicals and preventive care screenings 

Extended time with your doctor per visit, and more
Give us a call to schedule a consultation to learn more about our concierge medical services.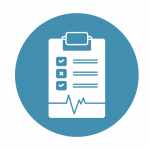 We offer an executive health program designed to help busy executives and other business professionals concerned about their health but lacking time for routine doctor visits.
Our program provides an in-depth consultation covering such things as your medical and surgical history, family history, lifestyle factors like diet and exercise, stress level, and current health concerns.
The program also comes with a comprehensive physical examination to assess your physical health:
Vital signs such as blood pressure, height and weight, body mass index, etc. 

A comprehensive array of lab tests, including:

 

Complete Blood Count

Comprehensive Metabolic Panel

Fasting Blood Sugar

Hemoglobin A1C

Lipid (Cholesterol) Profile

Thyroid Function

Urinalysis

Ferritin

Vitamin D Level

C Reactive Protein

Prostate-Specific Antigen

STD Testing

Imaging Referrals
We will also conduct an extensive evaluation of your nutritional and dietary history. Afterward, we will provide an individualized plan to treat any medical conditions, improve overall health, and prevent any severe medical conditions like heart disease and diabetes.
A busy life should not get in the way of your health. Book an appointment for an executive health exam today.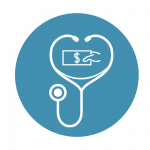 Individuals or families in the Katy and the Houston area who don't have medical insurance can choose to use our primary care services through a direct pay option at our Katy clinic.
Your health and well-being are important to us. That's why we want to offer you and your family access to our primary care services without health insurance.
Contact us if you have any questions about our self-pay option or concierge medical services.
Your health and well-being are important to us. That's why we want to offer you and your family access to our primary care services without health insurance.
Contact us if you have any questions about our self-pay option or concierge medical services.
Mason Park
Google
Yelp
Facebook
Healthgrades
Mason Park
Google
Yelp
Facebook
Healthgrades