Welcome to Mason Park Medical Clinic,
where your health is our top priority.
Why Choose
Mason Park Medical?
Your health matters. That's why it's our number one priority.
We take a holistic approach to your healthcare so you can have a better quality of life.
What Sets Mason Park Medical Apart?
We believe that health conditions should be examined from a whole health approach. After all, everything in your body is connected from head to toe. Our expert medical staff will take the time to get to know you, and with Dr. Quyen Trinh leading our practice, you'll be in good hands.
Dr. Trinh, DO, specializes in Osteopathic Medicine. This means that he's trained to focus on the musculoskeletal system in order to diagnose and treat issues throughout the body. It will be easy for our staff to uncover your underlying issue, but with Dr. Trinh's expertise, we'll be able to prevent similar issues from happening again in the future.
Dr. Trinh makes me feel comfortable and takes his time to explain my treatment plan. I was in a lot of pain. He quickly diagnosed my condition and provided a plan to fix it. He is very caring, is an active listener, and has a great bedside manner. God bless him, and I hope he can continue to take good care of his patients. I know his sister would be proud.
Jose Ramirez
The entire staff at Mason Park Medical Clinic is polite, professional and caring. Jenny Phan, Physician Assistant and Saba Zabarah, Nurse Practitioner are both very pleasant and informative with great bedside manners. Saba is extremely caring and provided great comfort during a recent health concern. This is a patient focused clinic!
Ava Fletcher
I have been coming to this clinic for over 20 years. Dr. Quyen Trinh is very knowledgeable, confident and sure of himself. I have confidence in his ability to treat me and I trust him as my Primary Care Provider that is why I will only see Dr. Trinh! The staff here is very accommodating and always makes me feel at home.
Patty Radloff
My family and I have been patients of this clinic for over 20 years. My mother had unique medical conditions as I do, therefore I only trust Mason Park Medical Clinic to take care of me. It is hard to find a family physician like Dr. Quyen Trinh that you can trust and who listens well. I choose to see Dr. Trinh even if I have to self-pay because I respect his medical knowledge. He is able to treat a multitude of conditions where other practices refer everything out. This clinic is truly a one-stop-shop
Amy Flanagan-Parker
I've been with Dr. Trinh for almost 30 years…And now her brother is taking care of me. Dr. Trinh is a really good doctor too…I enjoy coming here, I really do…All the girls are really friendly, they're really nice. Y'all need to check it out. This is a really nice clinic.
Janet Gibson
Dr. Trinh is very knowledgeable, thorough, and patient. He has a good bedside manner, is honest and caring. I have been seeing Dr. Trinh about specific health concerns. He took time to educate me, answer all of my questions, and explain my diagnosis. He put me on a plan that I was able to stick to, and as a result, I have seen significant improvement in just three months!
Shannon Godin-Greene
My family and I have been a patient of this clinic for over 25 years and in recent years my health has been declining. After seeing Dr. Quyen Trinh I was finally able to get my blood pressure under control and I have also lost 25 lbs! I am living a healthier lifestyle and I feel much better. Thank you Dr. Trinh for making it a priority to put your patients first!
Roger Caris
Dr. Trinh takes his time to listen to my concerns. I was not feeling well and having a hard time breathing. He ordered an EKG and sent me to see a cardiologist right away who placed a stent in my heart. He literally saved my life! This is why both my husband and I will only see Dr. Trinh, we both trust him with our health. I am so glad that Dr. Trinh has taken over the clinic from his late sister Dr. Trang Trinh!
Deborah Ellis
Dr. Trinh is a wonderful doctor! He's very thorough. He takes time to explain things to me to where I don't have any questions. His treatment plans are based on me and my needs…and they are very effective! He is such a good doctor I have recommended him to my family, friends, and people from my church. It's amazing to see how many of them he has helped. I tell everyone, if you need a good doctor, go see my doctor…he will help you!
Minnie Jackson
I have been a patient of this clinic since the early 1990s and started seeing Dr. Quyen Trinh after he took over the practice from his late sister, Dr. Trang Trinh. I love Dr. Trinh, he changed my medication regimen and is the only doctor that has helped me to get my blood pressure consistently low and well-controlled. He is both personable and caring and that is why my entire family sees him! We love the entire staff and I would highly recommend this clinic!
Mary Johnson
I've had medical problems for the last 20 years. Broke my neck twice and for the first time after coming to the doctor here, I've felt 100% better…Very thorough, very good doctor.
Robert Lee
I think Dr. Trinh is a great doctor…I am happy to listen to his advice because I trust and value his opinion...I have insurance that allows me to choose the doctor I want to see. My choice will always be Dr. Trinh…
Hanin Abraham
Dr. Trinh is wonderful. He's caring, compassionate, and really listens to what I have to say... I trust Dr. Trinh to take care of my health.
Edith Harden
Contact the Doctors Katy, TX Trusts
At Mason Park Medical Clinic, your health is our top priority.
Your health is everything. You deserve to be cared for by a dedicated staff with a whole-health approach. Request an appointment with a member of our medical staff by calling (281) 646-0740. Or if you prefer, you can book an appointment online with a doctor in Katy, TX.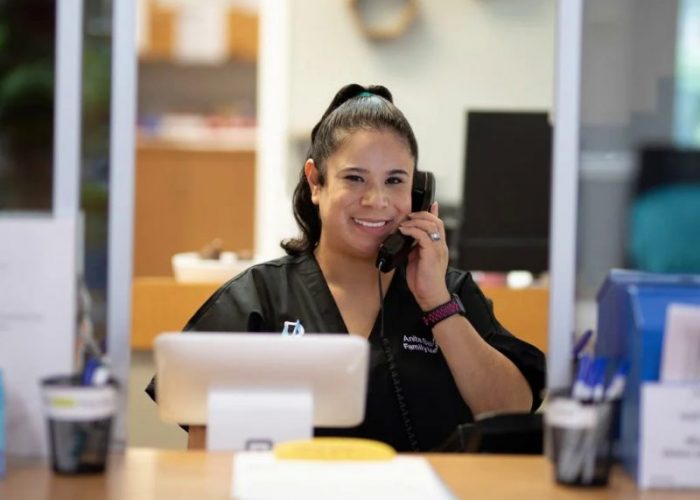 Dr. Trinh's Awards and Recognitions