When it comes to your health care, choosing the right primary care physician (PCP) is an important decision. With so many factors to consider, it can sometimes feel overwhelming. One critical consideration you do not want to overlook is the quality of care PCPs offer to their patients. The quality of care you receive from your PCP should be their number one priority. If it's not, keep reading to learn more about the NCQA and how they play a vital role in helping you find high-quality health care from physicians who put their patients' care first.  
What is NCQA?
The National Committee for Quality Assurance (NCQA) is an independent, not-for-profit organization dedicated to assessing and reporting on the quality of managed care plans, managed behavioral healthcare organizations, preferred provider organizations, new health plans, physician organizations, credentials verification organizations, disease management programs and other health-related programs. 
They are governed by a Board of Directors that includes employers, consumers, health plans, quality experts, policy makers and representatives from organized medicine.
How NCQA Helps Consumers
NCQA's mission is to improve the quality of health care. That's why they are committed to providing consumers with the information needed to find high-quality health care providers and plans. According to the NCQA, health care quality means patients are getting the right care, in the right amount, at the right time: 
Right care: Patients are getting the right medical treatments that work based on scientific evidence, and customized to fit their lifestyles.
Right amount: Patients are getting the correct amount of care to solve their problems.
Right time: Patients are getting care before they get sick, or before they get worse from a mismanaged condition.
So how do they do this? 
NCQA accredits and certifies a wide range of health care organizations and manages the evolution of HEDIS®, the performance measurement tool used by more than 90 percent of the nation's health plans.
HEDIS is a set of standardized performance measures designed to ensure that purchasers and consumers have the information they need to reliably compare the health care quality. 
NCQA Recognition Programs
Another way the NCQA helps consumers is through their recognition programs. The NCQA's Recognition Programs are built on evidence-based, nationally recognized clinical standards of care. You can rest assured that the health care providers you choose will be patient-focused and provide you with the highest quality care. 
Dr. Quyen Trinh, a primary care doctor in Houston, has been awarded recognition by the National Committee for Quality Assurance Diabetes and Heart/Stroke Recognition Programs.
Diabetes Recognition
Clinicians who achieve DRP Recognition show their peers, patients and others in the Diabetes community that they are part of an elite group that is publicly recognized for its skill in providing the highest-level diabetes care.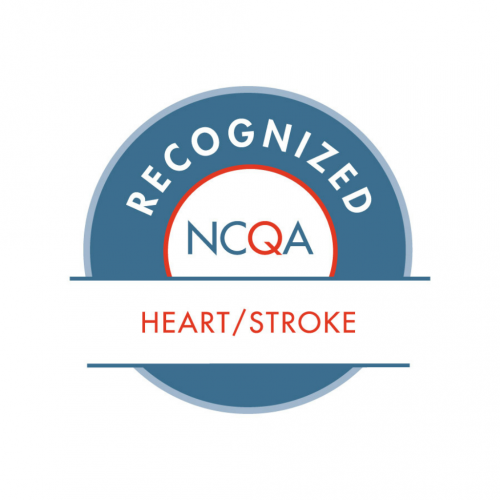 Heart/Stroke Recognition
NCQA's Heart/Stroke Recognition means that clinicians have met standards showing they are providing high quality, evidence-based care for their CVD and stroke patients. 
Dr. Trinh is Here for You
If you need a primary care physician in Houston who puts his patients first, then look no further.
Dr. Quyen Trinh, an osteopathic doctor in Houston, is committed to helping every patient stay healthy and maintain a good quality of life. At Mason Park Medical Clinic, our patients' healthcare is our top priority. 
Call us at (281) 646-0740 to schedule an appointment, or if you prefer, you can schedule an appointment online now. For your convenience, we also provide telehealth and telemedicine options as well as COVID-19 antibody testing.