Mental health issues are rising at an alarming rate for both adults and children in the United States. Unfortunately, millions of Americans with mental health disorders go untreated each year. The main reasons for this are lack of awareness, avoidance, and social stigma attached to mental health illnesses. 
Mental health conditions do not disappear or get better on their own. When left untreated, mental health disorders can lead to premature deaths or physical illnesses such as diabetes, heart diseases, obesity, cancer, or sleep disorders.
This article will explain the different types of mental health disorders, their causes, and why it is important to seek medical care to maintain overall health and well-being.
Mental Health in the United States
The state of mental health in America continues to climb, and the pandemic has just exacerbated this situation. A survey conducted by the Substance Abuse and Mental Health Services Administration (SAMHSA) reported that one in five adults (51.5 million) in the United States experienced mental illnesses in 2019. In a similar study by JAMA Pediatrics, they shared that 17% of children (7.7 million) between the ages of 6-17 had at least one mental health disorder.
Additionally, Mental Health America (MHA) shared in their 2021 report that the United States is witnessing the highest levels of anxiety and depression since the pandemic began. The main factors contributing to this trend are loneliness and isolation. 
MHA also reported that a startling number of kids between the ages of 11-17 are struggling with mental health issues and are more likely than other age groups to develop moderate to severe symptoms of anxiety and depression.
Types of Mental Disorders
There are many types of mental health disorders ranging from mild to severe conditions. The National Institute of Mental Health explains that mental illnesses can fall under two main categories:
Any Mental Illness (AMI) –

AMI includes

all mental illnesses. These cognitive, behavioral, or emotional disorders can vary in impact ranging from no impairments to mild, moderate, and even severe impairments.

Serious Mental Illness (SMI) –

SMI is a subset of AMI. These psychological, behavioral, or emotional disorders result in severe impairments that can interfere with and limit normal life activities.
There are over 200 different classifications of mental health disorders, but here are the top ones afflicting millions of Americans.
Anxiety Disorders

– People with anxiety disorders live in a constant state of unease or apprehension. They are always worried and nervous about an unknown event or outcome. Panic attacks are common among individuals who have anxiety disorders. There are various types of anxiety disorders. Here are just a few: generalized anxiety disorder, panic disorder, phobia disorder, social anxiety disorder, separation anxiety disorder, obsessive-compulsive disorder, and post-traumatic stress disorder. 

Depression Disorders

– Depression is a serious mood illness that affects how people think, act, feel, or deal with their daily activities. Depression disorders affect people differently, but major depression can result in severe impairments, interfering and limiting people's ability to function and perform routine activities. There are many types of depression disorders. Here are just a few: major depressive disorder, bipolar disorder, atypical depression, postpartum depression, and psychotic depression.  

Schizophrenia Disorder

– Individuals with schizophrenia seem like they have lost all touch with reality, which can cause significant anxiety and distress for themselves and their families. Schizophrenia is a severe medical illness that is complex and long-term. People with schizophrenia have difficulty thinking clearly, managing their emotions, making decisions, or relating to others.
Why is Mental Health Important
Mental illnesses can afflict people of all ages and can occur at any time throughout the course of your life. There is not just one cause, but rather many triggers that can contribute to mental health disorders.
Here are just a few examples: 
Childhood abuse, trauma, or neglect  

Loss of a loved one 

Isolation and loneliness   

Environmental stressors 

Unhealthy eating and sleeping habits 

Drugs and alcohol abuse  

Chemical imbalance of the brain

Family history of mental problems
People with more than one of these triggers are at higher risk of developing mental health disorders. To achieve overall health, you need to take care of both your mental and physical health. That is why it is critical to seek medical attention to identify the cause of your condition and get the proper care and treatment.
Mental Health Issues: Why a DO is Better than an MD
People with mental health issues can find it challenging to speak with someone about their problems. For some individuals, the thought of talking to a doctor about their mental health concerns is frightening. But ignoring or avoiding these issues is not the answer. Mental health conditions generally do not improve on their own but rather worsen over time and negatively impact your physical health. That is why seeking medical attention is vital and is the first positive step toward improving your overall health.
When searching for a primary care physician (PCP) to help you with your mental condition, it can be beneficial to find a PCP who uses a whole health approach, like a Doctor of Osteopathic Medicine (DO). Unlike a Doctor of Medicine (MD), a DO does not just treat your symptoms but instead will work with you to identify the root cause of your medical conditions to recommend the best treatment plan. This is critical when it comes to identifying mental health issues. Medication is not always the first or only option to treat mental health disorders.
Osteopathic physicians take a whole body approach to healthcare. This means they will work with you to understand your lifestyle, environment, and family history to determine the underlining cause of your mental health conditions before recommending treatment. This holistic, whole health approach is valuable for people with mental health disorders because it ensures that you are getting the proper care for your situation. DOs, unlike MDs, want to help their patients be healthy in mind, body, and spirit.
Take Charge of Your Mental Health Issues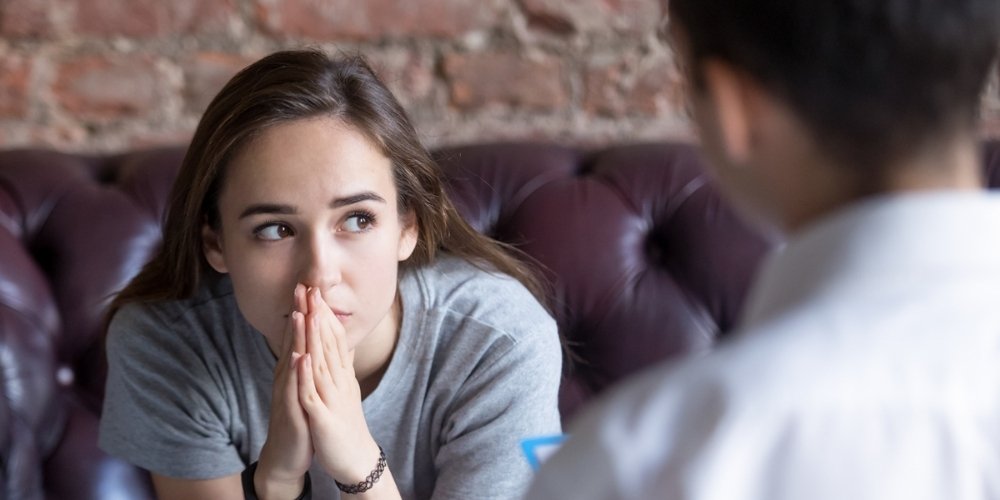 The compassionate and caring medical team at Mason Park Medical Clinic in Katy, TX, understands how difficult it can be to seek help for mental health conditions. That is why our whole health clinic is the right place for you.
Our managing physician, Dr. Quyen Trinh, is an experienced and well-respected doctor of osteopathic medicine. Dr. Trinh believes in building strong doctor-patient relationships and providing every patient with the highest quality care. His patient-first philosophy and whole body approach to healthcare is a big hit with his patients. See what they have to say.
If you have mental health concerns and need help managing or diagnosing your condition, give us a call (281) 646-0740 to schedule an in-person or virtual consultation with a member of our medical staff. We look forward to helping you take charge of your mental health issues.