The coronavirus pandemic has taken a significant toll on the lives of American adults and children, both mentally and physically. A 2021 survey shows that physical health is continuing to decline in the United States due to people's inability to cope with the stress and isolation of the pandemic. Weight gain, increased alcohol usage, low physical activities, and lack of sleep are major contributors to the decline in overall health for millions of Americans across the country.       

Mental and physical health are interconnected and should be cared for to prevent long-term chronic illnesses from developing. Health-related issues do not go away on their own. When left untreated, they can become life-altering depending on the severity of the conditions.      
Continue reading to discover five health tips from Dr. Quyen Trinh, DO, to help keep pandemic-related stressors from impacting your quality of life.
Pandemic Impact on Mental Health for Adults in the United States  
Mental health issues have been steadily climbing in the United States for the past decade. In 2019, research showed that close to 50 million Americans had a mental disorder. Unfortunately, the COVID-19 pandemic has only exacerbated this issue. 
The Centers for Disease Control and Prevention (CDC) shares that from June 24 – June 30, 2020, nearly half of adults in the United States reported struggling with mental health issues and substance abuse due to the COVID-19 pandemic.
Similarly, Mental Health America (MHA) reported in their key findings for 2022 that thoughts of suicide increased among American adults by 664,000 over their study a year prior. They also noted that more than half of American adults (about 27 million) with a mental illness do not receive treatment.
The American Psychological Association also warned about the impact of COVID-19 on long-term physical and mental health. In their October 2020 report, they stated that "Americans faced a second pandemic – one that would persist even after the physical threat of the virus has been addressed." 
Regrettably, their warning has come to fruition. Here are some key learnings from their latest survey conducted in February 2021

Weight Gain

– 2 in 5 adults (42%) reported gaining more weight than they intended since the start of the pandemic.

Lack of Sleep

– 2 in 3 adults (67%) stated that they are not getting the sufficient amount of sleep needed since the pandemic started. 

Increased Alcohol Consumption

– Almost 1 in 4 adults (23%) are consuming more alcohol to deal with the stress of the COVID-19 pandemic.

Canceled or Delayed Doctor's Visits

– Close to half of adults (47%) reported canceling or delaying doctor visits since the start of the pandemic.

Increased Stress Levels

– Almost half of the parents (48%) reported that their stress levels increased compared to before the pandemic. Juggling telework and helping kids with remote learning significantly contributed to their already elevated stress levels.
Pandemic Impact on Mental Health for Children, Adolescents and Young Adults in America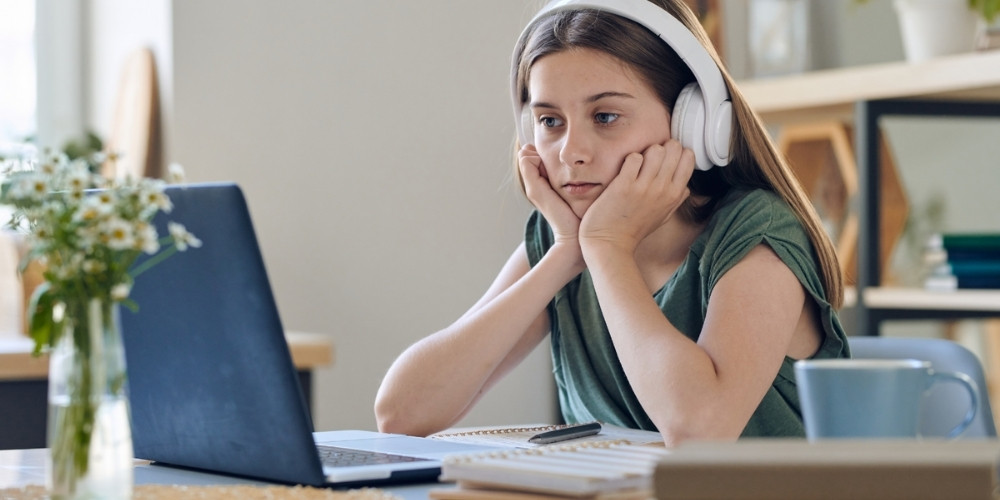 The COVID-19 pandemic has drastically changed the educational experiences for students of all ages, from K-12 to colleges and universities. Remote learning and the lack of socialization with friends, teachers, and mentors have increased mental health problems for children, adolescents, and young adults across the United States.
The CDC noted that emergency room visits increased by 52% between 2019 and 2021 for depression and suspected suicide attempts by young girls 12 to 17 years of age.  
Sadly, Mental Health America (MHA) also reported comparable findings in their latest report:   
About 15% of youths in the United States suffered a major depressive episode this past year.   

More than 2.5 million American youths suffer from severe depression; multiracial youth have the highest risk. 

Almost three-quarters of children in Texas with depression did not receive mental health treatment.
The alarming rise of mental health issues plaguing children and adolescents have prompted the American Academy of Pediatrics (AAP), the American Academy of Child and Adolescent Psychiatry (AACAP), and the Children's Hospital Association (CHA) to join forces to declare a National State of Emergency in Children's Mental Health.
5 Tips to Maintain Your Health During the Pandemic

COVID-19-related changes (mask mandates, social distancing, remote work and learning, telemedicine, curbside shopping) are now part of our "new normal" transitioning into 2022 and the third year of the pandemic.

Learning to adapt and setting up new daily routines is key to helping you and your family keep pandemic stressors at bay. Here are Dr. Trinh's top 5 tips to stay mentally and physically fit: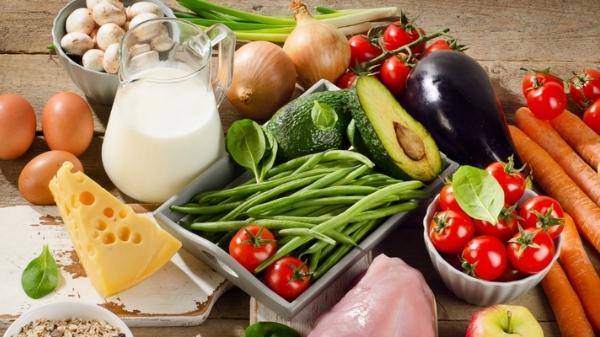 Tip 1: Eat a Well-Balanced Diet
Research shows that food does not just impact your physical health, but it can also affect your mental health. Consuming nutritious foods rich in vitamins, minerals, and antioxidants such as whole grains, lean proteins, fruits, vegetables, nuts, and seeds can help your body ward off the COVID-19 virus and other chronic illnesses. 
Avoid eating highly processed foods loaded with refined carbohydrates, saturated fats, and sugar. These foods can cause inflammation, help diseases to develop long-term, and severely impact your mood and overall well-being.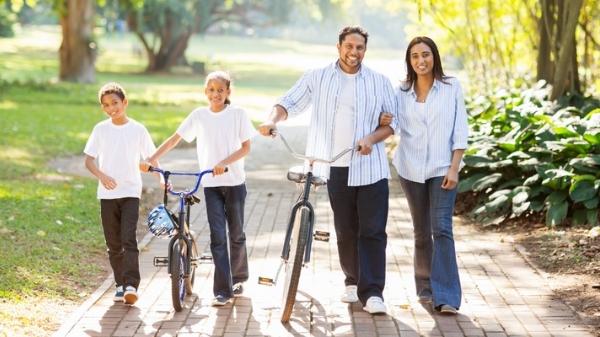 Tip 2: Stay Physically Active
You can significantly improve your physical and mental well-being by adding physical activities to your daily routine. Getting active with your family can be a great way to spend quality time together while giving your bodies the much-needed health benefits.  
Choose activities that can easily fit into your lifestyle. A few examples are: walking, running, swimming, cycling, skating, hiking, yoga, dancing, low-intensity cardio, or body-weight workout.  Even small amounts (20-30 minutes) of physical activities each day can dramatically help reduce stress levels, anxiety, depression, and mood swings.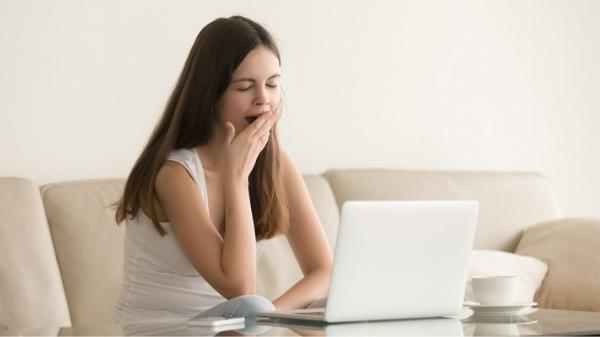 The COVID-19 pandemic has significantly affected sleep patterns for millions of Americans, from adults and children to adolescents and young adults.

Sleep deprivation can negatively impair physical and mental health by weakening the immune system and causing memory loss, mood swings, high blood pressure, diabetes, obesity, and many other chronic diseases to develop. On average, adults need at least 7-9 hours of sleep per night, and children need even more rest, about 8-11 hours depending on their age.
Tip 4: Keep Doctor Visits
It is essential not to skip, cancel or delay doctor appointments, especially for the elderly or people who have one or more chronic illnesses. Depending on your age, and the type of chronic conditions, you are more susceptible to getting the COVID-19 virus. That's why seeking medical care during the pandemic is vital to your overall health.

With the mental health crisis for children at an all-time high, attending well-child check-ups is critical. Parents who suspect that their child may suffer from a mental health disorder should immediately seek the proper medical attention. Mental health conditions left untreated could result in fatal or life-altering consequences.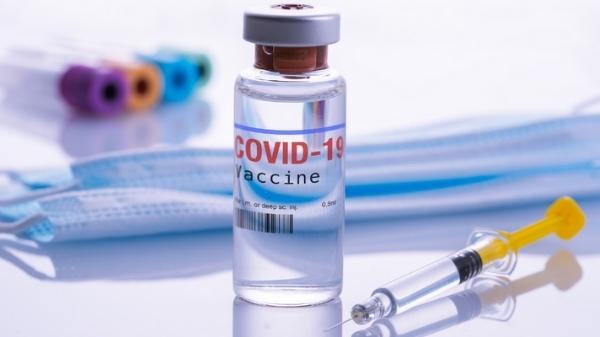 Tip 5: Get Vaccinated Against the Coronavirus
Another way to stay healthy during the pandemic is to get the COVID-19 vaccine. The CDC recommends that people five years and older get vaccinated against the COVID-19 virus. They explain that getting vaccinated can help lower your risk of getting and spreading the COVID-19 virus and help prevent severe illnesses and, in some cases, death.

Hundreds of millions of people across the United States have already received their vaccines safely. Strong evidence shows that the benefits of vaccination far outweigh any potential risk.
Let's Us Help You Stay Healthy During the Pandemic
Mason Park Medical Clinic, Katy, TX is a patient-first, whole-health family practice. We are dedicated to helping patients meet health goals to improve their quality of life. If you or a family member is struggling with mental or health-related issues, we can help.   
We have a team of compassionate and caring primary care providers who specialize in preventing and treating various mental and physical conditions. Led by our managing physician, Dr. Quyen Trinh, a well-respected doctor of osteopathic medicine, we take a holistic, whole-body approach to health care. This means treating the underlying cause of your illness, not just the symptoms. Our medical practitioners are trained to customize all treatment plans to meet each patient's individual needs to care for their health from head to toe, inside and out.  
Don't let your health suffer because of the pandemic. Give us a call at (281) 646-0740 to schedule an appointment with one of our highly-trained medical practitioners. We welcome the opportunity to work together with you to keep you mentally and physically healthy.