Women, especially those in their childbearing years should get themselves checked once every six months or at least annually. This is because a woman's body goes through different transitional periods that can have a huge toll on her body, as well as trigger underlying health concerns to emerge. 
So, even if you feel that you're generally healthy, it is important to go in for a regular annual wellness exam anyway. 
Read on to know what to expect at your next checkup.
What Is A Well Woman Exam Check-Up And Why Is It Important?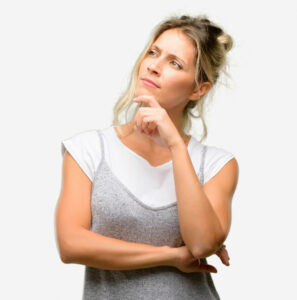 A well woman exam check-up is a combination of different tests and exams performed to ensure that you're physically healthy and to assess your risk of developing any potential health issues. 
This wellness checkup was developed specifically for women and can help:
Diagnose any underlying health condition, such as cervical or breast cancer

Ensure that you're in good health and shape

Clarify your health concerns

Identify problems related to fertility 

Prevent diseases from progressing any further 
How To Prepare For Your Well Woman Exam Check-Up
There is no preparation required before the checkup. However, here are a few things you need to keep in mind before you set off for your well woman examination: 
Avoid going during your period, as we will not be able to perform all the exams thoroughly. 

Take your partner with you so that fertility-related issues can be dealt with mutually. 

Bring all your previous records including medical histories, lab reports, imaging, and prescriptions with you.

You might be asked to remove some of your clothing, so remember to dress accordingly.
What Happens During The Checkup?
Your well woman exam check-up would follow a series of steps mentioned below: 
Medical History
On the day of your appointment, we start off by taking a detailed medical history. This is the best time to explain all the medical problems that you are going through or that run in your family. 
A detailed and effective medical history can help us understand your personal risk of developing a health concern as well as diagnose any underlying disease – even before your lab results come out.
Vital Signs And Measurements
Monitoring vital signs is one of the most important aspects of an annual wellness exam. It includes checking for a pulse, heart rate, temperature, blood pressure, and respiratory rate. We can also check your weight and height. 
General Physical Examination 
General physical exams include small examinations that can help us assess different organs and systems of your body, for example, cardiac health, lungs, gut health, nervous system, mental health, and much more. 
A breast exam is also performed during a GPE, which can help diagnose any lumps or growths in the breasts. You can also perform a self-examination regularly to see if you have any lumps in your breasts and thus nip any possible problems in the bud. 
If you are not familiar with the methods of self-examination, you can always ask your doctor or join a breast cancer awareness seminar, which is easy to come by in the month of October, being National Breast Cancer Awareness month.  
Pelvic Exam 
When performed correctly, a pelvic exam can help diagnose many diseases in the region of the vulva, vagina, cervix, uterus, and ovaries.
Pap Smear Test
A Pap smear or pap test can help us rule out cervical cancer. The test is performed by collecting a sample of cells from your cervix and it can also be combined with an HPV test (Human Papilloma Virus that can cause cervical cancer). 
Preventive Services After The Checkup
Usually, most women don't need any further testing or follow-up appointments, but if your provider has noticed anything unusual, they might:
Prescribe appropriate prophylactics 

Give you medical advice that's appropriate for the risk factors identified 

Refer you for further screening and testing to prevent diseases. 
A Well Woman Exam Check-Up is more than just a health checkup or an annual wellness exam. It can help address underlying health concerns that haven't surfaced yet, as well as help prevent current health issues from progressing any further, especially for women of all ages and ethnicities.

At Mason Park Medical Clinic, Katy, TX, we aim to provide a safe space where you can talk about your health issues and get expert advice accordingly. So, why wait?

Head up to our clinic or book a consultation now and leave the rest to us.