High-Quality, Personalized Care
Adult and Child Wellness Exams in Katy, TX
It is important for children and adults to get routine physical exams. This ensures that you stay in good health, and it is key for monitoring healthy growth in children. 
A physical exam is covered once per year by most insurance, but you can also talk to our expert staff about alternative payment methods. 
These check-ups allow you to catch up on vaccinations or detect a serious condition, like cancer, diabetes, or cholesterol issues, before it becomes a problem. During a routine physical, your doctor can also check your vitals, weight, heart rate, and blood pressure.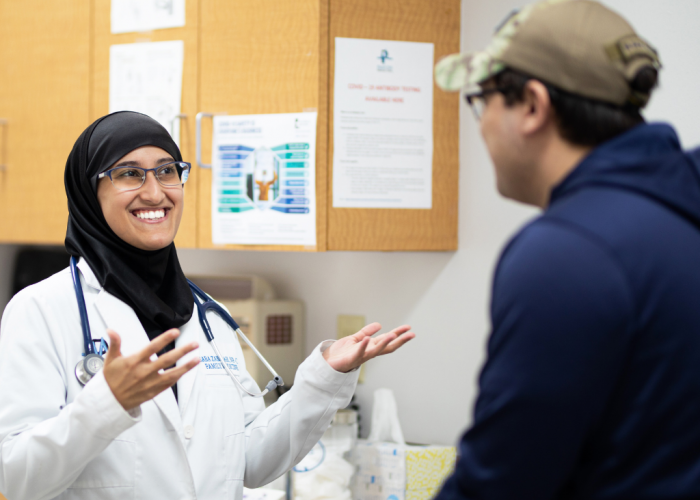 Allergy Tests and Treatment Plans
Residents of Texas understand how difficult it can be to avoid environmental allergens. Some refer to Texas as the "allergy capital" due to its higher-than-average pollen count.
Allergies develop when your immune system, regardless of age, responds to a harmless substance it erroneously sees as a threat. It marks that substance, or allergen, as a danger to your health. Each time you encounter it, you have an allergic reaction.  
Some of the most common allergens include:
Contact allergens: poison ivy, soap, jewelry & latex
Airborne allergens: pollen, mold, dust, dust mites & weeds
Smoke or other pollutants in the air
Insect stings: bee, wasp, or other insects
Pet allergies: saliva and dander
Medications: Penicillin is the most common
Food allergies: peanuts, tree nuts, wheat, soy, fish, shellfish, eggs, & milk
There are several methods used to diagnose allergies. A review of your symptoms and an exam is always the first place to start. An allergy blood test can reveal if there are allergen-specific antibodies in your blood.
Call us at 281-646-0740 to schedule an allergy appointment today.
Acute Illness Evaluations and Treatments
Are you suffering from a cold or an unexpected injury? An acute illness or injury can occur suddenly. These conditions tend to resolve quickly on their own or with fast medical treatment.
Relying on the help of experienced health professionals in this situation is key. We offer a range of minor office procedures designed to help you feel better faster. 
Here are just some of the acute care services we offer: 
Ear Irrigation
Suture Removal
Wart Destruction
Influenza Test
Strep Test
Urine Pregnancy Test
COVID-19 Antibody Test 
Heart Stress Test
Full Physicals
Endoscopic Mucosal Resection (EMR) Testing
Allergy Testing (coming January 2021)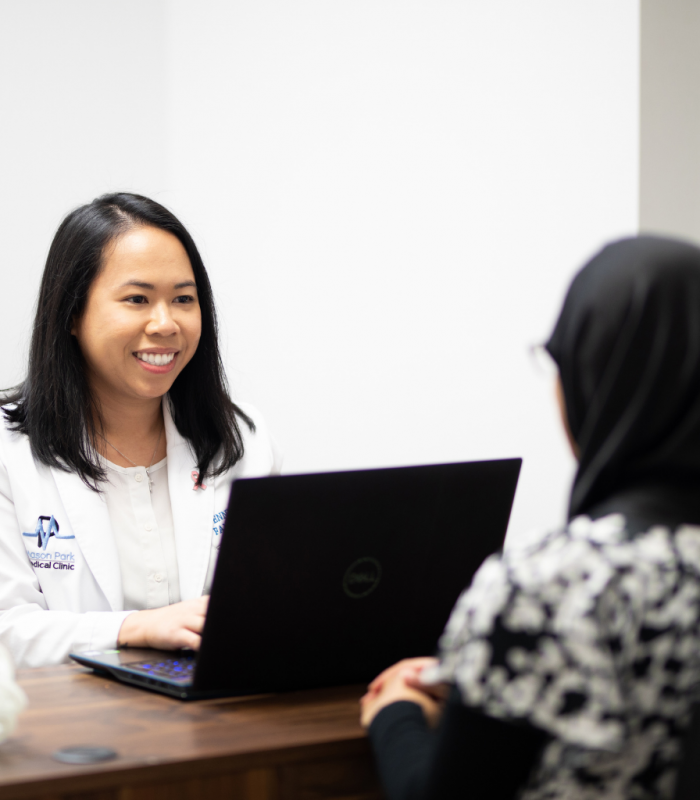 Chronic Illness Evaluations and Treatments
In the case of a chronic illness, the disease or condition has a slow progression that builds over time and tends to be a long lasting problem. It cannot simply be cured with a dose of antibiotics or medication. These are the perfect cases for our whole-health approach where getting to know the patient and their goals is essential.
We offer tests and treatments to help you manage chronic conditions and take better care of your health over time:


Autonomic Nervous System (ANS) Test 

Diabetes Treatment in Houston

Nutrition Counseling and Weight Management
Other Services and Virtual Visits
We offer onsite physical therapy and rehabilitation services to help you get back on your feet after an accident or illness. We also offer onsite LabCorp so patients do not need to go to another facility to draw blood. They can conveniently take care of it same-day at our clinic.
Mason Park Medical Clinic is also proud to offer telemedicine and virtual visits for the convenience of our customers. In a rapidly changing world, we know the importance of being there for our patients.
Book an appointment today to talk to our DO, physical therapists, onsite phlebotomists, and more. We're ready to partner with you to achieve your health goals.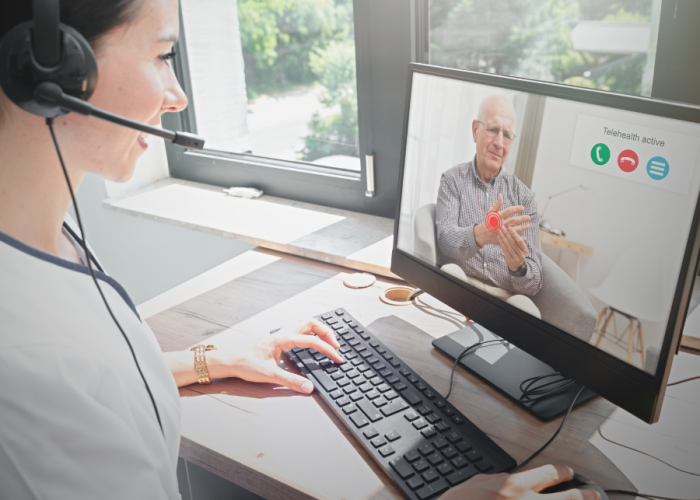 Dr. Trinh makes me feel comfortable and takes his time to explain my treatment plan. I was in a lot of pain. He quickly diagnosed my condition and provided a plan to fix it. He is very caring, is an active listener, and has a great bedside manner. God bless him, and I hope he can continue to take good care of his patients. I know his sister would be proud.
Jose Ramirez
The entire staff at Mason Park Medical Clinic is polite, professional and caring. Jenny Phan, Physician Assistant and Saba Zabarah, Nurse Practitioner are both very pleasant and informative with great bedside manners. Saba is extremely caring and provided great comfort during a recent health concern. This is a patient focused clinic!
Ava Fletcher
I have been coming to this clinic for over 20 years. Dr. Quyen Trinh is very knowledgeable, confident and sure of himself. I have confidence in his ability to treat me and I trust him as my Primary Care Provider that is why I will only see Dr. Trinh! The staff here is very accommodating and always makes me feel at home.
Patty Radloff
My family and I have been patients of this clinic for over 20 years. My mother had unique medical conditions as I do, therefore I only trust Mason Park Medical Clinic to take care of me. It is hard to find a family physician like Dr. Quyen Trinh that you can trust and who listens well. I choose to see Dr. Trinh even if I have to self-pay because I respect his medical knowledge. He is able to treat a multitude of conditions where other practices refer everything out. This clinic is truly a one-stop-shop
Amy Flanagan-Parker
I've been with Dr. Trinh for almost 30 years…And now her brother is taking care of me. Dr. Trinh is a really good doctor too…I enjoy coming here, I really do…All the girls are really friendly, they're really nice. Y'all need to check it out. This is a really nice clinic.
Janet Gibson
Dr. Trinh is very knowledgeable, thorough, and patient. He has a good bedside manner, is honest and caring. I have been seeing Dr. Trinh about specific health concerns. He took time to educate me, answer all of my questions, and explain my diagnosis. He put me on a plan that I was able to stick to, and as a result, I have seen significant improvement in just three months!
Shannon Godin-Greene
My family and I have been a patient of this clinic for over 25 years and in recent years my health has been declining. After seeing Dr. Quyen Trinh I was finally able to get my blood pressure under control and I have also lost 25 lbs! I am living a healthier lifestyle and I feel much better. Thank you Dr. Trinh for making it a priority to put your patients first!
Roger Caris
Dr. Trinh takes his time to listen to my concerns. I was not feeling well and having a hard time breathing. He ordered an EKG and sent me to see a cardiologist right away who placed a stent in my heart. He literally saved my life! This is why both my husband and I will only see Dr. Trinh, we both trust him with our health. I am so glad that Dr. Trinh has taken over the clinic from his late sister Dr. Trang Trinh!
Deborah Ellis
Dr. Trinh is a wonderful doctor! He's very thorough. He takes time to explain things to me to where I don't have any questions. His treatment plans are based on me and my needs…and they are very effective! He is such a good doctor I have recommended him to my family, friends, and people from my church. It's amazing to see how many of them he has helped. I tell everyone, if you need a good doctor, go see my doctor…he will help you!
Minnie Jackson
I have been a patient of this clinic since the early 1990s and started seeing Dr. Quyen Trinh after he took over the practice from his late sister, Dr. Trang Trinh. I love Dr. Trinh, he changed my medication regimen and is the only doctor that has helped me to get my blood pressure consistently low and well-controlled. He is both personable and caring and that is why my entire family sees him! We love the entire staff and I would highly recommend this clinic!
Mary Johnson
I've had medical problems for the last 20 years. Broke my neck twice and for the first time after coming to the doctor here, I've felt 100% better…Very thorough, very good doctor.
Robert Lee
I think Dr. Trinh is a great doctor…I am happy to listen to his advice because I trust and value his opinion...I have insurance that allows me to choose the doctor I want to see. My choice will always be Dr. Trinh…
Hanin Abraham
Dr. Trinh is wonderful. He's caring, compassionate, and really listens to what I have to say... I trust Dr. Trinh to take care of my health.
Edith Harden
Contact Mason Park Medical
For High-Quality, Personalized Care You Can Count On
We want to ensure you're as healthy as you can be. When you're looking for the best healthcare in Katy and the Houston area, we're proud to offer whole-health medicine you can count on. 
Contact us at 281-646-0740 to set up an in-person or virtual consultation with our staff today.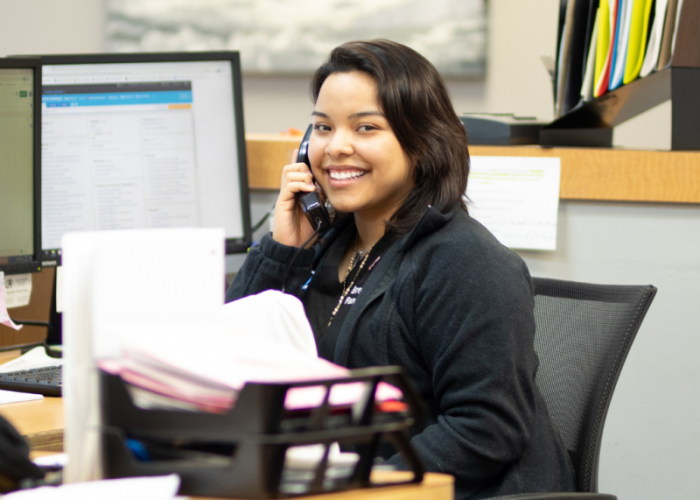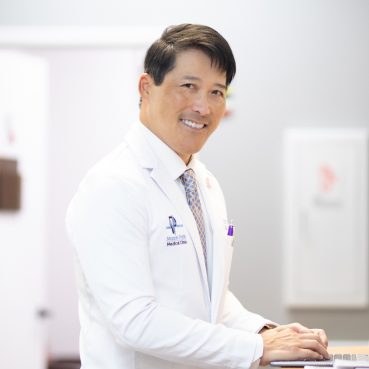 Dr. Trinh's Awards and Recognitions